Cable Reel With LAMP 429 Manufacturer in India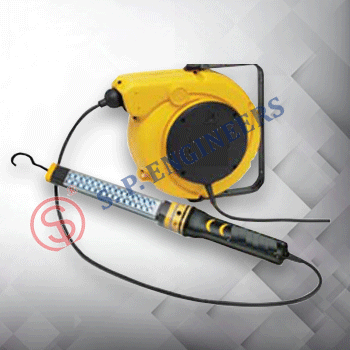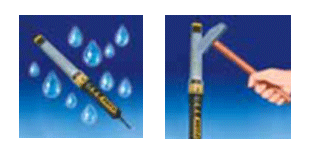 Caution: Use with different feedings damages the lamp and no warranty will be applied. Spring operated cable reel for wall mounting, equipped with inspection lamp.
Reel Features :
Structural elements of cable reel in shock-resistant plastic material.
Roller cable guide, facilitating homing of cable.
Ratchet stop.
Wall-mountable steel bracket.
Rewinding cable spring at high resistance.
Wiping contacts with collector ring and brushes.
Working temperature: 5 ̊C/+ 50 ̊ C.
Lamp Features :
AVAILABLE IN TWO VERSIONS: 230V POWER SUPPLY AND 24V POWER SUPPLY.
30 LEDs ultra white
Light source 30 LED 5 mm
Lamp protection IP55
Rotating hook.
| | | |
| --- | --- | --- |
| MODEL NO. | 6907/429 230V | 6907/429 24V |
| DESCRIPTION | CABLE REEL WITH LAMP 429 | CABLE REEL WITH LAMP 429 |
| M COILED | 15.5 M (14 + 1.5) | 15.5 M (14 + 1.5) |
| FEEDING CABLE | 1 M | 1 M |
| CABLE TYPE | H05 RN-F - 2X1MM2 | H05 RN-F - 2X1M2 |
| LAMP MODEL | 429 230V | 429 24V |
| BULB | YES (30 Led) | YES (30 Led) |
| LAMP PROTECTION DEGREE | IP55 | IP55 |
| REEL PROTECTION DEGREE | IP42 | IP42 |
| VOLTAGE INPUT | 230V | 12VCC / CA - 24VCC / CA |
| WEIGHT / DIMENSION | MM 390X310X165 KG 4.5 | MM 390X310X165 KG 4.5 |