Cable Reel Series SP - 1800 Manufacturer in India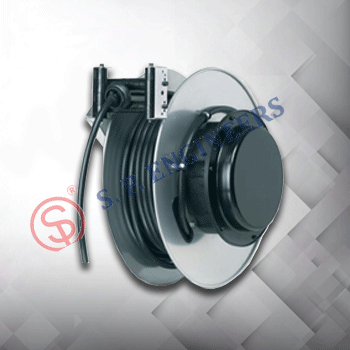 Reel Features :
Painted aluminium and steel case.
Side fastening aluminium bracket.
Roller cable-guide and ratchet delivered only for the models shown in the table (these cable reels are delivered with disconnected ratchet, and it can be easily inserted by user before the installation.
Collectors with power: 32-60-100 a.
Steel springs suitable to grant the optimum cable traction and a long life.
Protection degree IP65
Delivered with cable H05VV-F, H07RN-F, or without cable.
The reels delivered by us with cable are equipped with cable fastening socks suitable to the installed cable.
Suitable to recoil cable from 1 to 24 conductors, with max. Length 53 m.
Delivered with 2.5 m. Incoming cable.
Working temperature: -5 ̊ C/+50 ̊ c.
Max. Recoiling speed: 40 m./minute.
Collector insulating power 2.5 Kv.
All Models in the table are also available without cable; add "SC" to the article no.
Cable Reel Type -1 :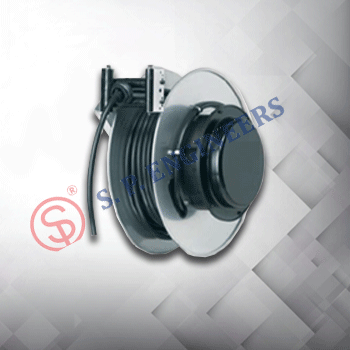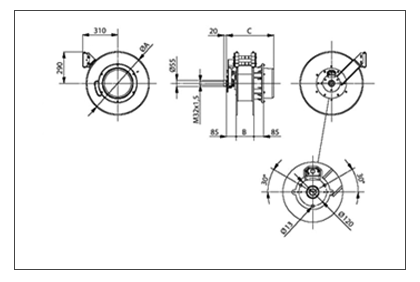 Cable Reel Type - 2 :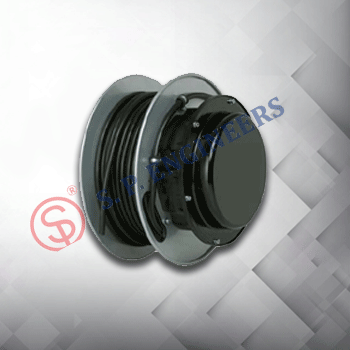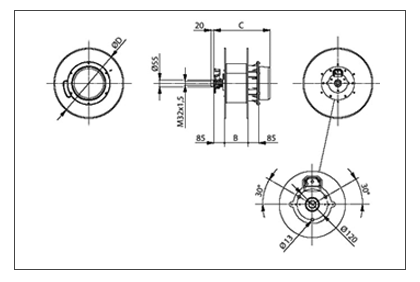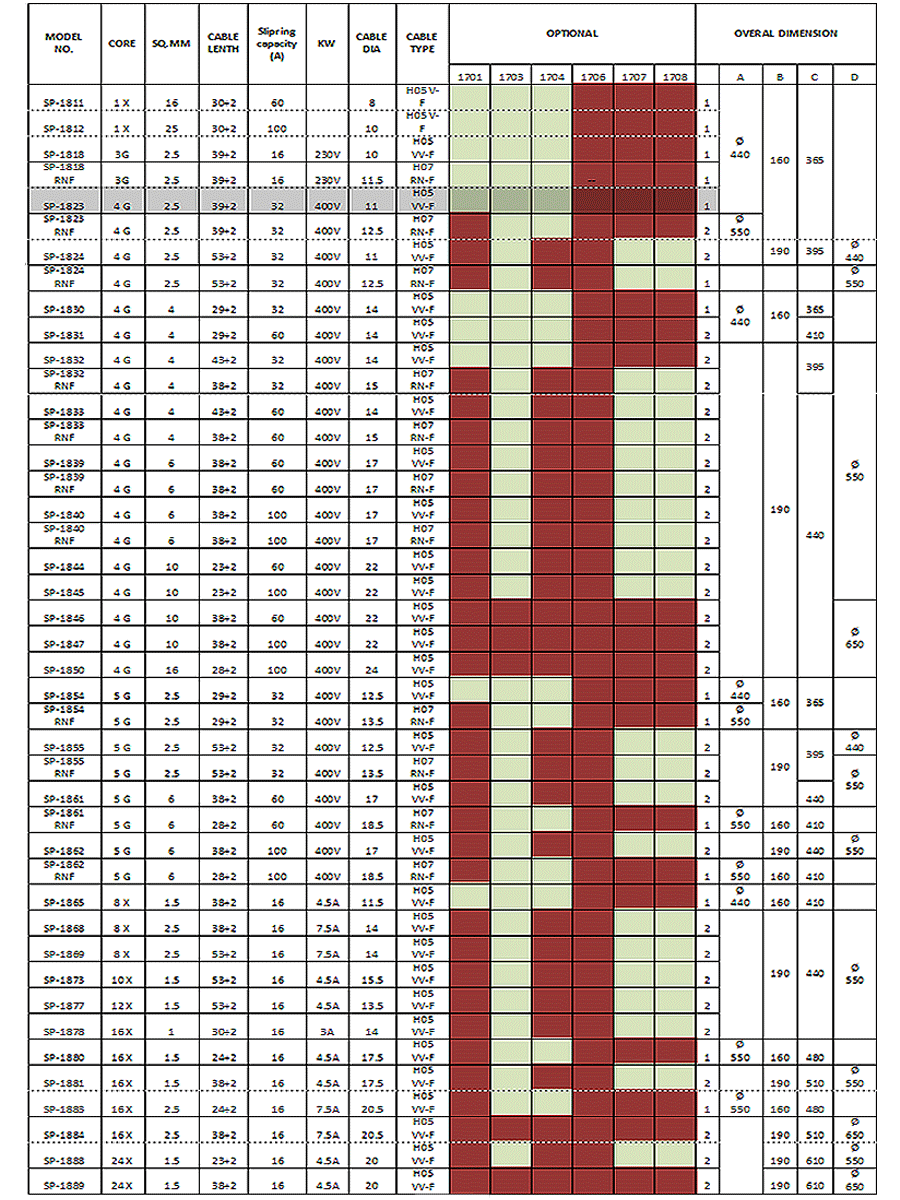 Note: All models in the table are also available without cable; add "SC" to the article